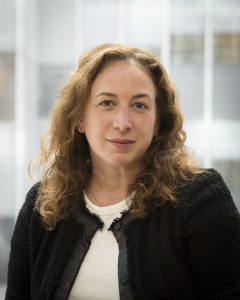 Amy Wertheimer is an award-winning executive content producer. She has deep experience and success executing powerful campaigns that create influential brand communities and achieve business objectives. She is currently the executive producer at Mischief.
Amy has produced some of the most iconic and groundbreaking spots of the 21st century, including Tubi's "Interruption" stunt and Snickers' "Game" with Betty White. Her body of work has collectively garnered three Super Clios as well as Cannes Lions, Clios, Emmy nominations, One Show pencils, Effies, AICP recognition and more.
Amy spent more than two decades at BBDO New York, rising from assistant producer to EVP, Group Executive Producer. She oversaw multiple global accounts, most notably Mars Inc., including their chocolate and petcare brands. At BBDO, Amy produced some of the agency's most famous work for clients such as Snickers, FedEx, Guinness, AT&T and Pepsi.
In addition to traditional commercials, Amy has produced all manner of content and creative assets, including print, livestreams, 3-D out-of-home and experiential activations. Her work has appeared everywhere from television to digital prerolls to billboards to cinemas.
Amy's career began at Tarlow Advertising on productions with fashion/beauty clients including Revlon and Neutrogena. As a freelancer she has worked with large and small agencies and direct-to-client.
Amy graduated with a B.A. in Communications from the University of Michigan. She lives in New York with her husband, their two sons and their dog.
Contact: amywertheimer@gmail.com